Best Pocket Knife: Ultimate Buyers Guide for 2023
Buying a pocket knife can be an exciting adventure, however for some it can be a bit overwhelming. There are literally thousands of knives to choose from. So how does someone begin to sift through them all to find the absolute best pocket knife available? Let's take a quick look at some of these factors!
The best pocket knives will all have some common characteristics, and blade steel is perhaps the most important aspect. A quality knife will use top quality steel! We'll get into blade steel later on but for now you just need to know that the steel used will determine how long your blade will stay sharp!
TOP 5 BEST POCKET KNIVES
Blade steel may be important, but it's not the only thing to look at. Handle material can also make or break knives. The best pocket knife will have a handle that is ergonomically sound with good texture for a solid and safe grip. Being able to use your knives for repeated cuts without being fatigued is an essential quality.
Recommended Folding Knives
Let's take a quick look at a few folding knives available from some of the top manufactures on the market today. These knives all use quality blade steel and handle materials. They also have many features that make them popular choices, from the locking mechanism used to the assisted opening features.
Benchmade Griptilian
Benchmade's classic slogan "It's not a knife… It's a Benchmade", reinforces their stellar reputation of creating top quality knives.
For many the Griptilian is the most popular knife Benchmade offers, it comes in a variety of different sizes and models to suit any job. The variety of sizes available also make the Griptilian an excellent choice for an everyday carry.
A black Noryl GTX handle and 420J stainless steel liners are exemplified on the Griptilian. Not too flashy, but still visually pleasing enough to gather a second look.
This is a working man's knife, it's extremely popular among avid knife enthusiasts and widely regarded as the best pocket knife you can buy.
The Benchmade Griptilian amplifies the stellar reputation that the manufacturer has developed over the years. With the patented AXIS locking mechanism, the Griptilian is safe, reliable, and extremely pleasing to look at.
Benchmade is a leader in the knife community and always outperforms expectations with their manufacturing expertise. They are a mogul in production and design, and are among the most respected manufacturers in the market.
Spyderco Endura 4

Constant Quality Improvement is Spyderco's motto when it comes to their knives, and the Endura 4 is considered by many to not only be the best Spyderco has to offer, but perhaps the best in general.
It is an affordable blade that exudes the very reliability and quality that Spyderco is known for. This 3.6oz tool offers an overall length of 8.75 inches and is great for any job that you need to wrestle with.
The blade is sharp and can cut through just about anything without the user exerting too much energy. The FRN handle material provides a relaxing yet firm grip around the Endura and is perfect for many jobs.
The aesthetic qualities of the Endura make it a popular choice for many different tradesmen. A sleek and robust blade connects to a grip-filled handle that pops with dignity and comfort. At 3.6oz, the Endura is consider one of the best lightweight knives available that still performs a variety of jobs with precision and strength.
Transportation is easy with the Endura, as its design features allow for a comfortable rest in your pocket and a quick access feature that comes with the clip that can be changed to fit your carry preference.
Of course, the popularity of the Spyderco Endura has allowed Spyderco the opportunity to refine it to perfection. Many different models of the Endura have been developed and the quality has increased with each model that is released making it a top choice for many people.
Zero Tolerance 0350TS
This beast by Zero Tolerance is a one of a kind that pleases collectors and users alike. The 0350TS is a cool pocket knife that offers a tiger striped blade that is not only awesome to look at, but useful in its design.
A self-proclaimed "beast", the ZT 0350TS has been held in high regards by serious enthusiasts. It bolsters all of the ergonomically great design features of its competitors, while also offering a sleek quality that make this blade irresistible to look at.
The specs of 0350TS are perfect for a variety of tasks, whether they are for business or for pleasure. This knife is the perfect tool to take along on your camping trip, or to tackle some home improvement projects that you have been putting off.
With a net weight of 5.8oz and blade length of 3 ¼ inches, the ZT 0350TS is a rugged tool that is suitable for hard-work in the woods or on the lake.
This particular model gathers specific recognition for its awesome look, but does not falter when it comes to the usefulness and reliability.
The ZT 0350TS has that classic design that many people love and also offers a variety of features that make it durable and ready to tackle even the toughest jobs. There's no doubt the ZT 0350 is a beast of a folding knife and no doubt a contender when talking about the best pocket knife.
Kershaw Ken Onion Leek
The Kershaw Ken Onion Leek is a smaller knife that still performs and exceeds the expectations of its followers.
The Leek is very affordable and offers a sleek design quality that makes it a very popular choice for edc, hunters and fisherman alike. This lightweight charm is great for collectors or for an everyday carry knife.
A stainless steel handle adds to the aesthetically pleasing quality of the Leek, and Speedsafe torsion bar makes opening very quick and easy.
The Leek is Made in the U.S.A which I appreciate, and the reliability of the Leek makes it perfect for many jobs. The cutting action is smooth, and is also designed to be as safe as any other in its class.
A net weight of 3oz and closed length of 4 inches provide a great tool that is easy to carry and can comfortably sit in your pocket without creating any bulge or hinder your mobility during your work.
The Kershaw Leek has a visually pleasing look to it that captures the attention of anyone who comes into contact with it, and it does not disappoint when it comes to the work that it will be helping you complete.
Benchmade Mini Griptilian 556-1
Returning to Benchmade's trustworthy name, I wanted to add the Mini Griptilian 556-1 because of its smaller size. What I love about Benchmade knives is knowing I can trust their construction to be solid and sturdy every time.
This model of the Griptilian has a standard drop-point blade. The 556-1 stands out from the other Griptilians though, with its CPM-20CV Steel Alloy blade. This steel is made by Crucible and Latrobe, and is very similar to the M390 steel found on the Barrage. It uses the Powder Metallurgy process that has gained a reputation among many enthusiasts. It offers a blade resistant to wear and use, and easily retains a great edge.
The handle is made with G-10 scales that give it a solid feel, and the handle's smooth contour fits nicely in your hand. It also has a deep carry pocket clip, which you may prefer for an EDC.
The Mini Griptilian also has the AXIS-assist opening and locking mechanism that was developed by Benchmade. I think this is a great selling point for Benchmade, as the AXIS very well thought out lock and it's simple to use. It really adds to the overall capability of their knives.
As I said first, I wanted to include this knife because of its size. The blade length comes in just under three inches, making it a great choice if your state as blade restrictions. Overall the Mini-Griptilian has proven to be stellar and is considered by many to be the best pocket knife Benchmade offers.
Kizer Gemini

The Kizer Gemini stands out with its elegant design. It's stone washed to a bold gray that's dark enough to contrast the steel of the blade to make a beautiful knife. It was designed by Ray Laconico. You won't be able to stop showing it your friends.
At first, I was skeptical. I thought this knife couldn't be as solid as the others, and still be that gorgeous? I stand corrected.
This drop-point blade has a full flat grind, adding to its simple elegance. It's made with CPM-S35VN steel. When it comes to everyday use, the S35VN provides great edge retention and wear resistance. It's also an easy steel for makers to machine, making it more available. This steel is the perhaps best quality for its price.
The Gemini's handle is made of titanium plates. They're well-rounded with no hard edges. Now, I'll say this again: maybe I'm obsessed with locking mechanisms, but this knife has one of my favorites with the frame lock. Its quick to disengage and locks up solidly. I have no fear using this lock and would take complete catastrophe to fail.
The Kizer Gemini also opens perfectly smooth on the ceramic ball-bearing pivot. You'll be opening and closing it for days (just like I did). But your new-found addiction will come with a very sore thumb. As stated before, the lock is super strong. I really like this. The added sense of capability and strength is what makes this Gemini so timeless.
Zero Tolerance 0450
Here is another gorgeous knife from Zero Tolerance. It's simple like the Kizer, but it has a more rigid, hardware kind of feel to it. It looks sturdy, almost aggressive, but not violent. The 0450 was designed by Dmitry Sinkevich.
Some of you may recognize that name immediately. That's because this isn't the first knife he's designed for ZT. The drop-point blade has a high-hollow grind. The top swedge adds to the knife's aesthetic, and gives the blade some added functionality.
The blade is made with the same steel as the Kizer Gemini. Remember how I said this steel is the best for its price? That's because it offers excellent edge retention, and resistance to wear and corrosion. In other words, the ZT 0450 is far from all looks.
The handle is longer than others, but it provides a great grip and feels comfortable in your hand. Some may find its stonewashed titanium too boring or blank, but its simplicity adds to its strength.
The KVT ball bearing with the built in flipper let you quickly and smoothly open the blade with a single hand. This is considered to be one of the best flippers knives for edc on the market. Its lightweight and easy to carry.
The locking mechanism on this knife takes some breaking in. It won't be long though, before the action is smooth as a hot knife through butter. It locks up tightly and safely. The 0450 is as sturdy as it looks, and it's a great size for everyday carry.
Spyderco Delica 4

I want this list to have some diversity on price. That's why I've listed the Delica from Spyderco. It's a small blade, and makes for a handy everyday carry. It also has an easy price tag. At around $65, the Delica is a great buy and offers high quality steel.
Knife enthusiasts will recognize the Delica line. It is what it is, you might say, but the Delica 4 has a lot of value to offer. The VG-10 Steel was first designed for chef knives, but makers tapped into its potential for a good pocket knife steel.
The steel is easy to keep sharp and rust-free. The only weakness of this steel is that it can be a little brittle. A minor setback for such a great price. Keep in mind, that Spyderco's competitor, SOG, uses the same steel in some of their best pocket knives.
The blade has a full flat-grind drop-point. This blade is perfect for everyday use. Cutting boxes? Cutting vegetables? Opening letters with style? The Spyderco Delica 4 would be a great choice.
One cool feature that I think you'll like on this knife is the clip. It can be positioned to carry with the tip pointing down or up, and for the left or the right hand. To add to that, its size makes even more convenient.
Benchmade Barrage 581

Benchmade has been a driving force in the industry for the last couple of decades. I bet that every knife enthusiast has looked into buying one of their knives. That's if they don't already own one.
The Barrage series offers a lot of different choices, but I like the 581 because its blade is suited for a variety of uses (the 581 offers a straight or partially serrated blade). The blade is made from a 3mm stock with a partial hollow grind. It's beautiful, but more than that, it adds to the blade's edge retention and overall durability.
The steel is M390, made by Austria's Bohler. This same steel is used in surgical tools (you know, the ones that put "razor sharp" knives to shame?) so you can bet you're going with a high quality blade with the 581.
Now, I've said it before, but maybe I'm a little obsessed with the locking actions, but the AXIS-Assist locking mechanism is my favorite part about the 581. This is Benchmade's proprietary opening and locking mechanism, and impressive would be understatement. It opens smooth and lightning fast.
Overall, the Benchmade 581 is really beautifully designed, with a durable and sharp edge that you won't have to sharpen often. The locking mechanism is top of the line. The only downside that I can see is that some may not like the texture of the handle. However, this is a matter of taste, and I don't see it being a problem for most.
Pocket Knife Brands
When searching for a pocket knife it helps to know which brands are the best, right? To say one brand is better than the next wouldn't really be fair. There are many considerations, each brand has their special way of doing things. A knife is a tool and each one can be used in many different ways.
A brand name is made popular usually because of the quality of their products. This concept holds true when it comes to knives also, the best knife brands use top quality materials to give their customers the best value.
Not only that, they also enlist the help of custom design to create some awesome knives. Here are just a few of the top brands to choose from.
SPYDERCO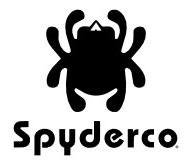 Spyderco has been around since 1974 and is based out of Colorado. The president, Sal Glessner was put in Blade Magazine's Hall of Fame. These knives are Hall of Fame quality!
Spyderco actually pioneered most of the general design, look, and function that other manufacturers mimic, such as the pocket clip, making the blade foldable, and don't forget about the serrations.
They started all of it, and from this experience, they have produced 20 different styles of blades alone, and have collaborated with 30 custom designers, athletes, and self-defense instructors to bring the most practical and reliable knives to the table.
I am very confident in saying that this is comfortably one of the best knife brands in history.
SOG
SOG has been developing knives since 1986 for a huge audience, including military, law enforcement, and the outdoorsmen. SOG gets their company name from their knives used by special forces soldiers during the Vietnam War.
The company tends to focus on heavy duty applications, especially with the Aegis model. SOG also got its initial popularity and are still well-known from reproducing the SOG knife used by covert operators during the Vietnam War.
The original SOG knives had no markings on it so that whoever was carrying it could not have their home country denominated. The company also produces everyday carry (EDC) knives, and has their own line of multi-tools.
Benchmade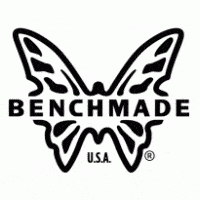 Benchmade Knives are notorious for their advanced blade-locking technology, giving them a super sturdy feel from beginning to end. This company is based out of Oregon City, Oregon, and they specialize in making knives for many niche markets.
Outdoor sporting, rescue, law-enforcement, martial arts, and the military are just a few (but main) niches that the company targets.
Benchmade is owned and run by the de Asis family. They, like many of the other manufacturers, have collaborated with custom designers producing very high quality and original knives.
Case Cutlery
Case and Sons Cutlery is based out of New York State and mainly crafts folding knives, pen knives, and multi-tools. Classic pen knives are not meant for heavy duty use. These blades are razor sharp, featuring surgical steel!
The handles of all their models are made of a very tough synthetic material that can withstand scratches and other daily use catastrophes.
The company was started by a man named William Russell Case, who started by making knives with his brothers under a different name of Case Brothers and Cutlery Company.
His son worked as a salesman for the brothers' company until he decided to start his own operations under the current company name. Some popular models that they have produced include the SlimLock, Tiny Trapper, Baby Doc, and the CopperLock.
Ontario Knife Company
Ontario Knife Company produces high quality military knives, and have been contracted to produce some of the most famous, such as the M7 bayonet, M1942 machete, and the US Air Force Survival Knife. Their knives are built for rugged use!
The Ontario Knife Company gets its name from Ontario County, New York. I know, you were thinking about Canada. Sorry to disappoint you! This company is most well-known for their military contracts, and produced the models stated above.
This is easily one of the top brands because anything used by the military not only has to be high quality, but durable enough to stand up to the abuse that soldiers give their blades.
If you are looking for a sturdy, life-long blade, then you won't go wrong with choosing Ontario.
Blade Steel
As I said earlier, the steel used for knives is the most important. The blade is the heart and soul of knives to begin with, so it must be sharp, and it must stay sharp for a long time.
There are a few factors that determine the best blade steels. I'll explain below.
Edge Retention: How long a steel can keep a sharp edge. A dull blade can be dangerous, so this could be the most important factor in choosing blade steel.
Toughness: A steel's ability to withstand damage under heavy use. Cracks and chips can occur in harder steels and can be difficult if not impossible to fix.
Hardness: Hardness in a steel is measured by the Rockwell scale, a hard steel will have a longer edge retention. This sounds good, but it comes at a cost. The harder the steel the more difficult to sharpen.
Corrosion Resistance: A steel's ability to fight off rust caused by moisture. Higher corrosion resistance properties with also affect a steel's edge retention.
Each of these properties will have a great affect on a blade steel, so there may not perfect choice for everybody. Each property has an affect on the others.
The harder steels affect a blades toughness. And the more corrosion resistant steel will have an effect it's edge retention.
It's important to determine how you will use a pocket knife to determine the best blade steel for your application.
Here are a few of the best knife steels to choose from.
CPM S30V
CPM S30V is a steel made by US based company Crucible. It's a powder-made steel and exhibits great wear and corrosion resistance. This is a popular blade steel because its combined make up provides for optimal performance.
It has a good mixture of hardness for edge retention and toughness to resist damage. Some quality pocket knives that employ S30V would be the Spyderco ParaMilitary 2 and the Kershaw S30V Blur.
154CM
This is Benchmade's go to steel, many of their most popular pocket knives like the Griptilian use this steel. This stainless steel has a good mix of hardness, toughness and corrosion resistance. This gives you good edge retention with the ability to easily re-sharpen when needed.
VG-10
VG-10 is a Japanese steel used is many popular knives today. The Spyderco Delica 4 is a great example that utilizes VG-10 blade steel. VG-10 steel has higher corrosion resistance properties than the others listed so far.
If you live in a high humidity area this could be an excellent blade steel for you. It's also a harder steel and can get very sharp, however with the high corrosion resistance edge retention is sacrificed.
AUS-8
AUS-8 is also a steel originated from Japan. Many SOG knives use AUS-8 steel, a popular choice would be the SOG Aegis.
With an HRC of 57-58 it's less hard and edge retention is lacking. Ease of sharpening on this steel is a breeze though and corrosion resistance is middle of the road at best.
Overall I'd say this is a decent blade steel for budget knives.
CPM S110V
Quite simply this is the best knife blade steel you can buy. Edge retention is ridiculously good, like off the charts good, but it comes with a hefty price tag. The Spyderco Native 5 has a version that uses this steel and it'll cost you $100 plus.
Not only is it expensive, but it's a pain in the rear to sharpen, if you aren't skilled in sharpening you'll have some trouble with this steel.
This isn't a complete list of blades steels by no means, there a many more great steels available. However, with the exception of S110V, these are some of the more popular steels on production knives today.
Pocket Knife Blade Options
Manufacturers know how important it is to have a variety of models of the same folding knives, this gives the buyer the ultimate choice in choosing the best pocket knife that suits their personal needs. Some options include blade edges, and each blade has its own advantages.
Plain Edge Blades
The advantages to the plain edge blades are of course they are significantly easier to sharpen. The single sharp edge allows for better control, more accuracy and cleaner cuts.
Serrated Edge Blades
The advantages to the serrated edge are the disadvantages to the plain edge. It does a better job with cutting tougher materials. However the serrated edges are very difficult to sharpen, and often require you to send the knife back to the manufacturer to have it sharpened, at a cost to you of course.
Combo Edge Blades

The combo edge is a partially serrated edge and plain edge. The combo edge is gaining popularity due to it ability to produce clean cuts with the plain edge and also perform more tougher cuts with the serrated edge. The disadvantage is the same with the fully serrated edge, in it's difficulties in sharpening the serrated edge.
Knife Blade Types
Pocket knives comes in all shapes and sizes, and that include their blades. Popular blade types include the following:
Drop Point

Drop point blades slope on the spine down to the point giving it a V shaped blade.
These blades I've found make excellent hunting knives. There is more cutting surface on a drop point due to the longer belly.
Clip Point
With a clip point the spine of the blade is clipped, or removed towards the tip of the blade. This gives it a sharper tip, however it's also thinner and can be weak.
These types of blades are designed to get into those tight, hard to reach places for a more precise cut.
Trailing Point
A trailing point blade has a spine that curves upward toward the point.
This curve allows the edge side to be extended providing a larger cutting surface. This blade shape is popular on skinning knives.
Spear Point

True spear points are double edge blades with a center spine, like a dagger or spear.
This blade is exceptional for penetrating and thrusting. Out the Front automatic knives like the Benchmade Infidel use spear point blades.
Sheepsfoot

A sheepsfoot blade has a straight edge with a straight dull spine that curves towards the edge right at the end.
Knife Handle Materials
Materials used in knife handles are important for a couple reasons, firstly it impacts the overall performance. If a handle is uncomfortable, it'll be difficult to hold and use for longer periods of time.
Natural matierials can have a tendancy to absorb moisture if not properly sealed and metal or aluminum handles can be slick if they don't have some sort of texture applied to them.
No matter which type of knife you're looking for, these below handle materials are always a good choice.
G-10
G-10 is a fiberglass material that can be pressed into any shape needed. It's popular because it's relatively cheap and easy to work with. Many of today's best pocket knives have G-10 handles, like the Spyderco ParaMilitary and the Kershaw Cryo both use G-10.
Personally G-10 is my favorite handle material for a couple reasons. It has great texturing for a superior grip and it can come in many different colors to customize your knives.
FRN/Zytel
FRN or Zytel is a nylon polymer that is mixed with glass fiber. It is then injected into a mold and shaped to it final form. It's a lightweight material so it doesn't have a great affect on the final weight. It's very tough and pretty much indestructable.
Spyderco is known for using this material in many of their handles. The Delica and Endura knives utilize this handle material. They apply cross texturing to enhance grip and it's also available in a variety of colors.
Micarta
Micarta and G-10 are made similarly, where G-10 is made with glass fiber, Micarta uses thin layers of linen soaked in a resin. This produces a lightweight but strong handle material.
Problem with Micarta is it takes more time to make it, therefore it's a bit more expensive than G-10 scales. However, Micarta has a lot more character and stylistic design behind it than G-10. If beauty is what you're looking for in your handle, Micarta is an excellent choice.
Carbon Fiber
Carbon Fiber is a very strong and lightweight handle material, it's basically tiny strands of carbon woven together and then set with resin. The final results are beautiful, resulting in expensive pocket knives that use carbon fiber material.
Carbon fiber isn't so difficult to make, however it takes time to make and this is another reason why knives with this handle material are so expensive. For example, the Spyderco Sage and the Benchmade 940-1 with carbon fiber scales will both cost you a pretty penny.
Stainless Steel
Stainless Steel handles are stout, but heavy. They will provide excellent corrosion resistance. Not only are they heavy, but they can get slippery when wet. Manufactures know this of course and so most stainless steel knives have some sort or texturing, or ridges applied to combat this problem.
Knives like the Kershaw Cryo that have stainless steel handles, I can tell you they are on the heavy side for EDC use. I can definitely tell when I carry mine. So if a lightweight EDC is what you desire, you may want to shy away from stainless steel handles.
Aluminum
Aluminum is a lightweight handle material, it can be anodized many different colors and can be surprisingly grippy for a metal type of handle. T6-6061 is the most common aluminum used in handles, it is a very durable and resistant to corrosion.
Aluminum is a popular choice for handles because it's light, but also offers a solid feel for users. Some popular knives like the Benchmade 940 and the Kershaw Link use aluminum for their handles.
This is just a short list of the handle materials available today, which is the best handle material, that depends on you and your budget. I personally prefer G-10 because its strong, has nice texture to it and can be relatively inexpensive to buy.
Opening Mechanisms
There are really only a few options when it comes to opening a pocket knife. I have a few assisted opening pocket knives and I find myself carrying them more often than not. I guess you could say its my preferred opening mechanism.
Manual
Most traditional folding knives you'll have to manually open. They'll have what's commonly referred to as a nail nick in the blade to help you open the blade. Now there isn't a thing wrong with this style of opener, it just isn't as quick and easy as some of the more modern openers.
Assisted Opening
Assisted opening knives are popular because they are incredibly convenient and can be operated with one hand. This makes multitasking a breeze. Assisted opening knives use an internal mechanism, usually a spring to help quickly flip out the blade once it has been partially deployed.
All you have to do is firmly push on the blades thumb stud, or pull back on the flipper and the blade flies open and securely locks into place. If you've never had the pleasure of using an assisted opening knife, you don't know what you're missing. Believe me, you won't be able to set it down for the first couple hours and it could quickly become your favorite knife.
Automatic
Fully automatic knives basically have a spring mechanism that holds the blade in place when closed. These types of knives will have a push button that once pressed will disengage the spring and the blade either flips up from the handle or slides out the front of the handle.
The knives are often referred to as switchblade knives and have been banned in many states. It's highly advised to check your state laws before purchasing and or carrying openly.
Locking Mechanisms
The most important safety aspect of a pocket knife is its locking mechanism. Having a lock on your blade can save you some digits, for real. Not only are locks necessary from a safety perspective but they also add strength.
We all know fixed blades are the stronger options, but they are also less convenient to carry. EDC knives with a strong locking mechanism can act similarly to a fixed blade, you can use them on tougher tasks and not worry about the blade closing down on your fingers.
So which locking mechanisms are the best? Let's explore some of the top locking mechanisms options for pocket knives.
Liner Lock
Liner is referring to the internal metal piece that lines the inside of the handle scales. When the blade is opened a portion of the liner moves or flexes into place behind the base of the blade locking it into the open position.
To disengage the lock you just need to move the portion of the liner back to its original position and the blade will close. Liner locks work very well and are common among modern tactical knives.
Frame Lock
Frame locks work similar to a liner lock, but rather than the liner flexing a portion the frame (or handle) flexes into place behind the base of the blade to lock it.
To disengage the blade you simply move the frame out of the way and the blade closes back easily.
These types of locks are generally found on knives with stainless steel handles. Short of a manufacturing flaw or massive handle failure this type of lock is very strong and shouldn't fail on you.
Lock Back
Lock back is a system that uses a rocker arm that pivots in the center with a notch on the end of the arm. The notch connects with the base of the blade that is also notched to lock the blade into place.
To disengage the lock, there is a push button on the spine of the handle, when pressed the rocker arm lifts and the blade is free to close.
The lock is strong, but sometimes inconvenient because you generally have to use both hands to operate it safely.
AXIS Lock
The Axis lock was developed by Benchmade and has a pretty simple concept behind it. Basically the lock is engaged as the blade is opened with spring tension.
There is a bar that spans both sides of scales and as the blade is opened spring tension moves the bar forward into a notch in the tang of the blade. Once fully engaged the blade cannot be closed unintentionally.
To close the AXIS lock you simply pull the bar back and the blade drops allowing you to completely close the blade. Some great advantages to this locking system is that it's completely ambidextrous. The lock is on both sides so no matter which hand you prefer it's easy to use.
Another great feature is the same spring tension also keeps the blade closed. If for some unexplained reason the blade gets partially opened in your pocket and isn't fully engaged into the notch, the tension against the bar will snap the blade back closed.
Slip Joint
Slip joint locks you'll find in traditional folding knives, from brands like Case and Buck. This lock differs slightly from the other locks we've talked about. In a way that it really isn't a true locking mechanism, its more like a feature that holds the blade open.
What I mean by that is that there isn't a lock you have to disengage to actually close the blade. When you open the blade there is a section of steel on the top side of the knife that rises up and then slips back down onto the blade tang when fully opened. There is enough downward force to keep it securely closed for simple slicing cuts.
To close the blade you simply push down the blade and the steel section rises back up out of the way allowing the blade to close. It's definitely not the best locking system from a safety perspective, but it's better than nothing I guess.
Pocket Clips
Pretty much every modern pocket knife now days comes equipped with a pocket clip. If you not familiar, it's a piece of metal that is fastened to the handle that allows you to clip the knife to your pocket.
They are handy because they don't allow the knife to slip to the bottom of your pocket. The outside section of the pocket clip can be used as a grip to pull the knife out when needed.
Pocket clips aren't limited to just knives either, EDC folks have been using pocket clips for many other applications. Flashlights, keys and even cell phones are just a few examples of what you can use a pocket clip with.
Types of Pocket Knives
There are a few different types of pocket knives, single blades that you'll find in your more modern day knives. Everyday carry knives and tactical style knives will generally have a single blade.
Traditional folding knives will have multiple blades for a variety of uses. Let take a closer look at these options.
Single Blade Knives
Single blade pocket knives come in many shapes and sizes, but their best quality is their ease of use. Their main focus is on the design of the single larger blade.
Single blade knives will most likely come equipped with a locking mechanism that makes the knife safer to use and stronger and sturdier for demanding work.
Most will also come equipped with a spring assisted opening mechanism, allowing the blade to be deployed with a single hand when needed.
A single blade pocket knife is ideal if you're looking for a practical and strong pocket knife.
Multi-Blade Knives
The one disadvantage to the single blade knife, is it's lack of variety. Multi-blade knives usually come with 2, 3 or sometimes even 4 blade options.
The multi-blade options allow you to carry one pocket knife that can do the job of 2 or 3 knives.
Two-blade models generally are very traditional and feature a combination of sheepsfoot, spey, pen or drop point blades.
The three and four blade models give you the option of having several blade types at your fingertips.
The disadvantage to the multi-blade knives, they tend to be very slender blades to allow all of them to be folded down. With this the blades are not as strong and sturdy, so very demanding work would be better suited for a single blade.
Multi-Tool Knives
The most multi-dimensional pockets knives on the market. Sometimes you need them for than just a sharp blade, other times screwdriver.
Multi-tool knives usually will come equipped with a saw, phillips and flathead screwdrivers, scissors and many other useful accessories. Most are all common tools of a well equipped multi-tool knife.
Leatherman also has a multi-tool style pocket knife, not sure I would classify it as a pocket knife though as most are designed to be carried in a sheath. But they serve the same purposes as a Swiss Army, however due to their larger size they tend to have more tools available, including pliers and wire cutters.
We Are Here To Help!
You can find more reviews and information on this site that will most definitely help you make a decision on which pocket knife is right for you.
The reviews on this site come from trusted experts in the community and have been thoroughly researched to ensure that all information that is given is objective and does not skew to any one manufacturer.
Finding a knife can seem overwhelming to some, but hopefully this guide can provide you the information needed to make your decision easier.